That said,
it's important to remember that owning an offshore company or creating an offshore trust isn't illegal.
In fact, it's perfectly legally in most countries, including in the United States. What is illegal, however, is using offshore trusts to hide assets from known creditors or for evading taxation: failure to disclose offshore assets and report offshore income once again made the Internal Revenue Service's
Infamous Dirty Dozen
this year.
The Panama Papers are documents which were leaked from
Mossack Fonseca
, a Panama-based law firm which, according to its website, offers "comprehensive legal and trust services." The website goes on to say that the firm offers "research, advice and services for the following jurisdictions: Belize, The Netherlands, Costa Rica, United Kingdom, Malta, Hong Kong, Cyprus, British Virgin Islands, Bahamas, Panama, British Anguilla, Seychelles, Samoa, Nevada, and Wyoming (USA)." Some of those jurisdictions have been labeled tax havens – including Panama.
The data includes the names of the leaders of Argentina (Mauricio Macri, President); Iceland (Sigmundur Davíð Gunnlaugsson,
Prime
Minister); Pakistan (Nawaz Sharif, Prime Minister); Saudi Arabia (Salman bin Abdulaziz bin Abdulrahman Al Saud, King); Ukraine (
Petro Poroshenko
, President); and the United Arab Emirates (Khalifa bin Zayed bin Sultan Al Nahyan, President). Additionally, information was uncovered linking family members of heads of states in at least 40 other countries including Ian Donald Cameron (father of the Prime Minister of the UK), Alaa Mubarak, (son of the former President of Egypt) and the children of
Xi Jinping
(President, China).
According to the ICIJ
, the documents prove that at least $2 billion in offshore assets can be attributed to Russian President
Vladimir Putin
who, the ICIJ says, "secretly shuffled" the funds "through banks and shadow companies
Sports figures aren't immune to the scandal either. Offshore companies named in the papers have been linked to several persons closely involved in the
massive FIFA corruption charges
. Also finding their names on the infamous list? Arguably the best soccer player in the world, Lionel Messi, who is
already facing a trial date
on charges of tax evasion in Spain, and fellow Argentine Leonardo Ulloa, forward for Leicester City (sitting comfortably atop the English Premier League).
If many of those names look familiar, you've definitely seen them before: the files are said to
include
29 billionaires featured in Forbes Magazine's list of the world's 500 richest people (though no popular U.S. names have been made public to date).
Panama Papers The Power Players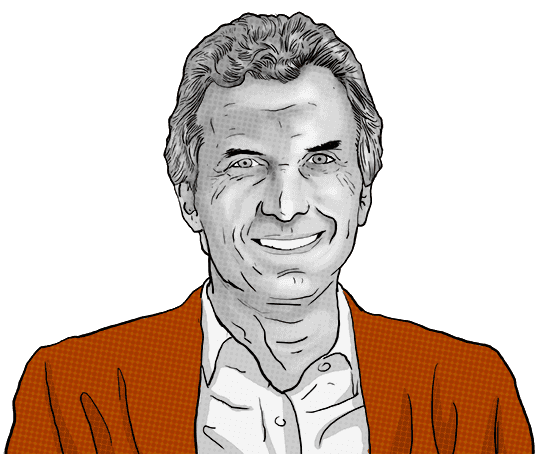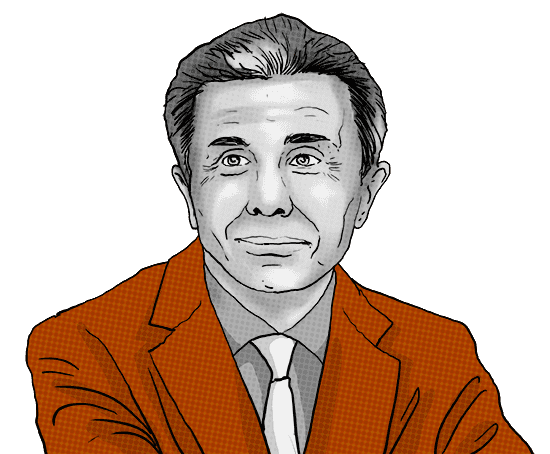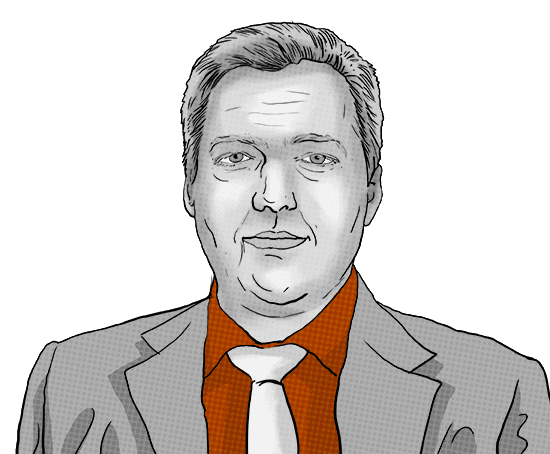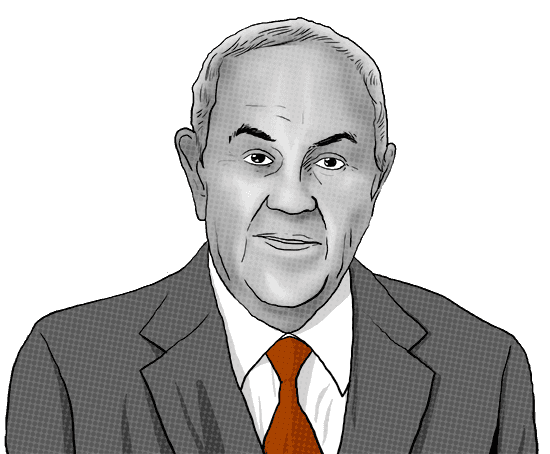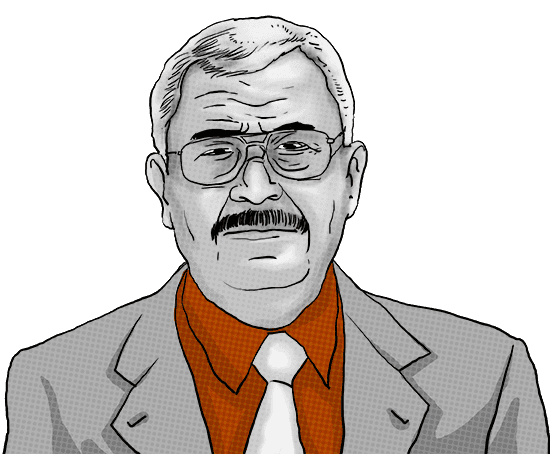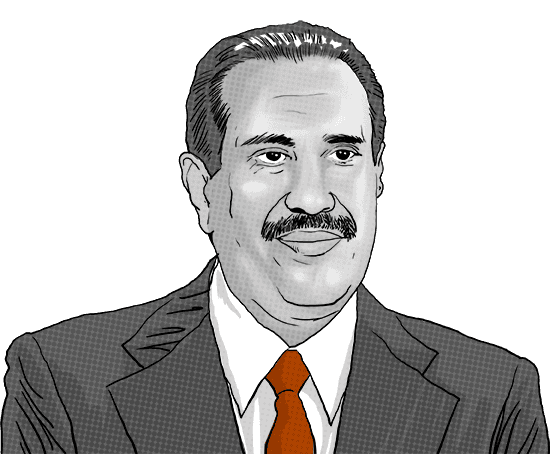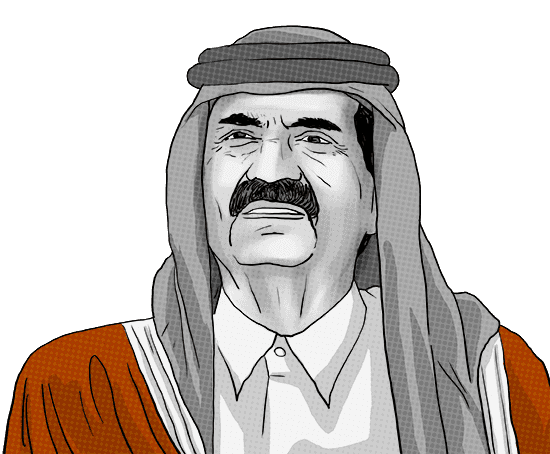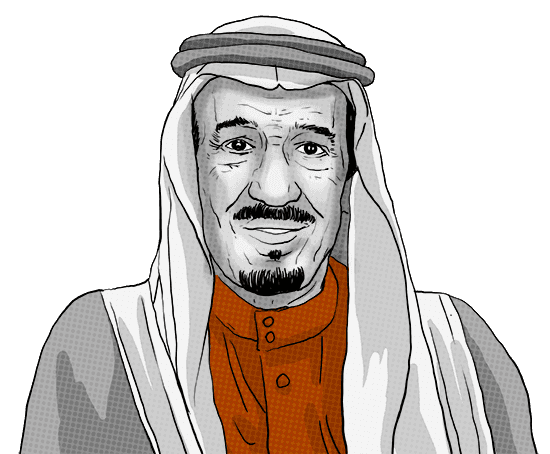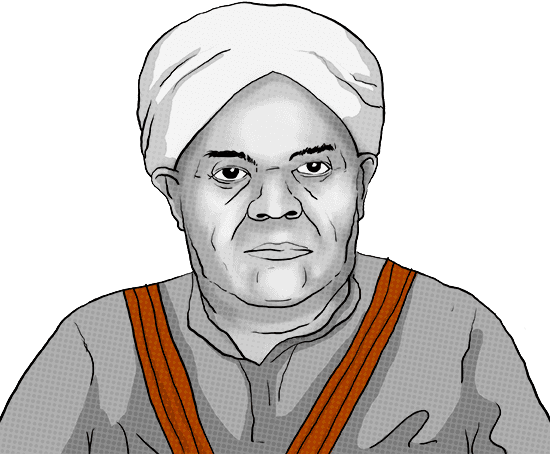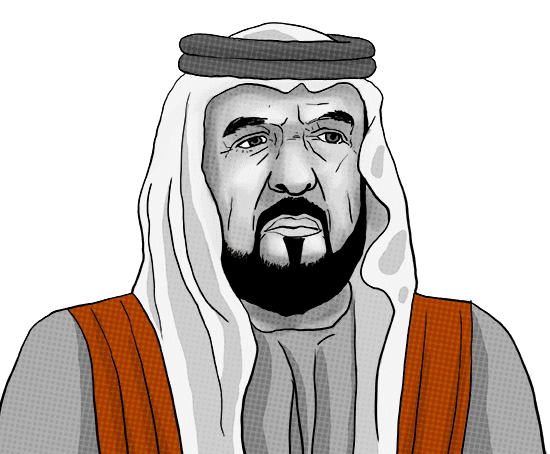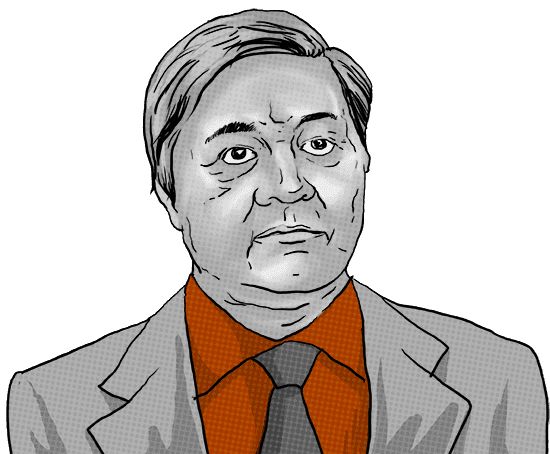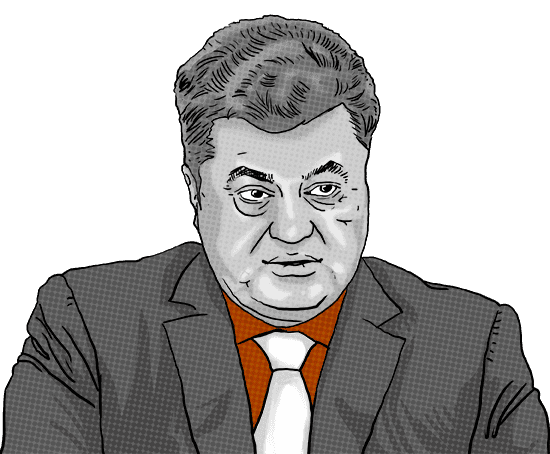 Relatives/associates of country leaders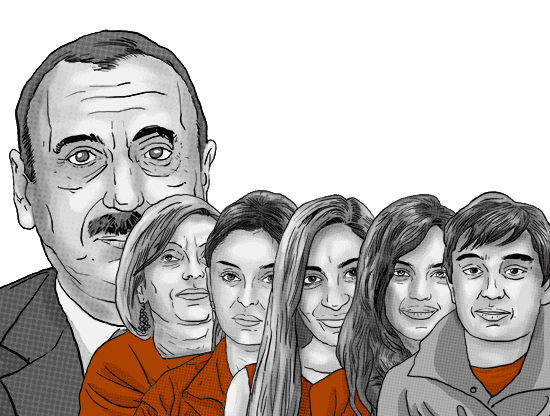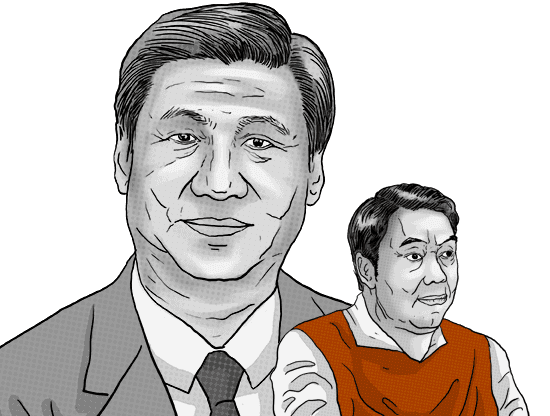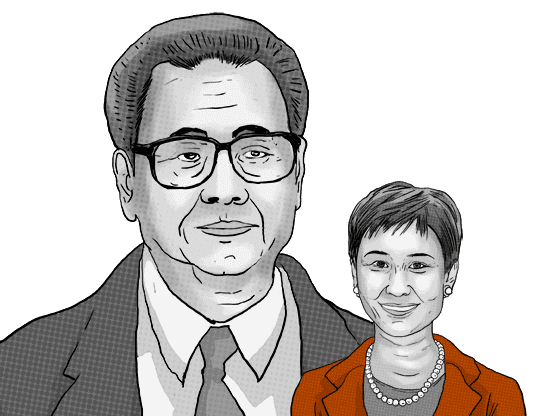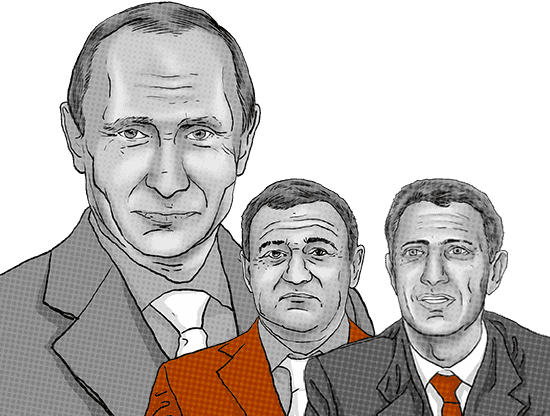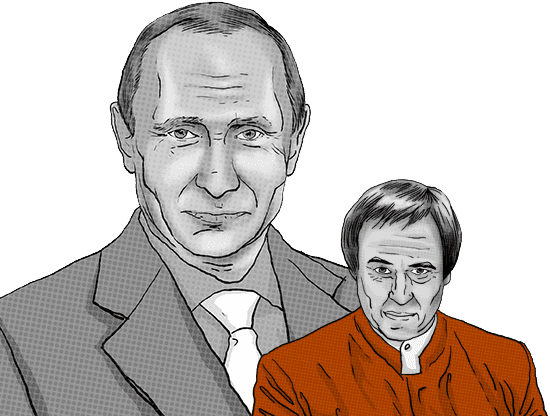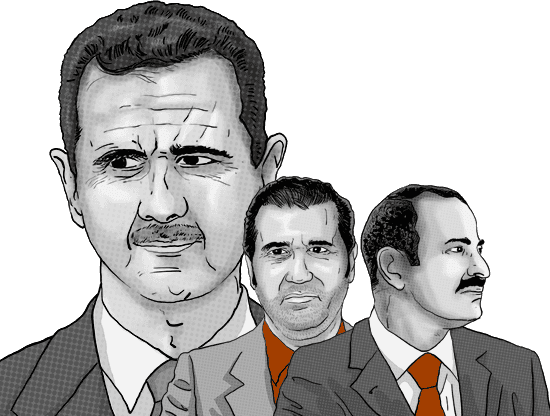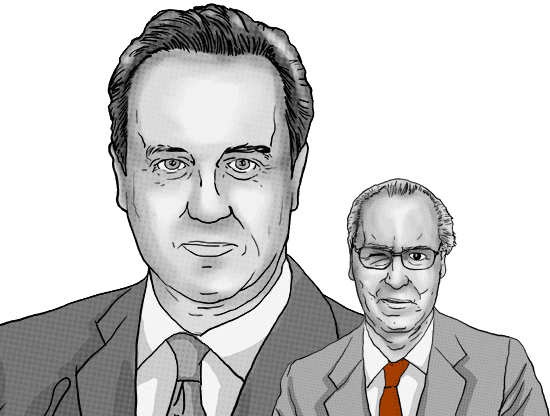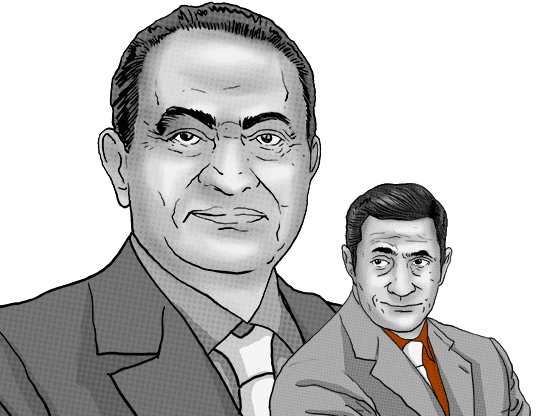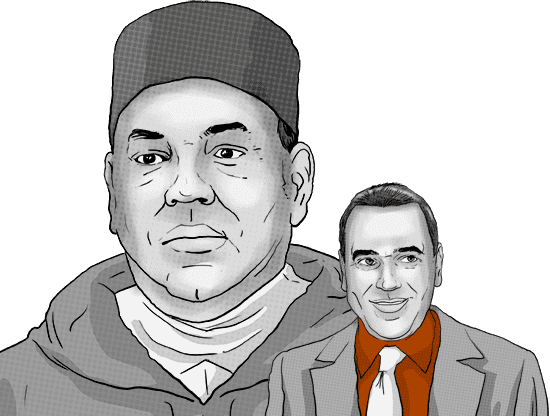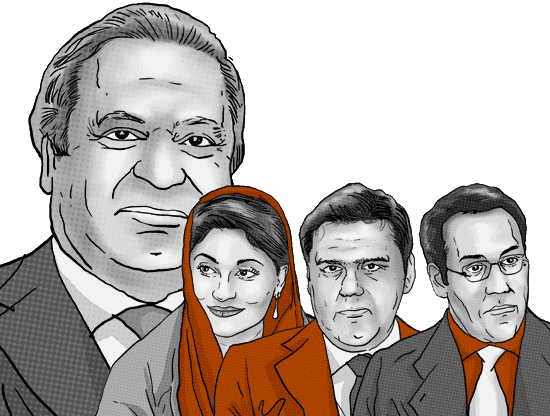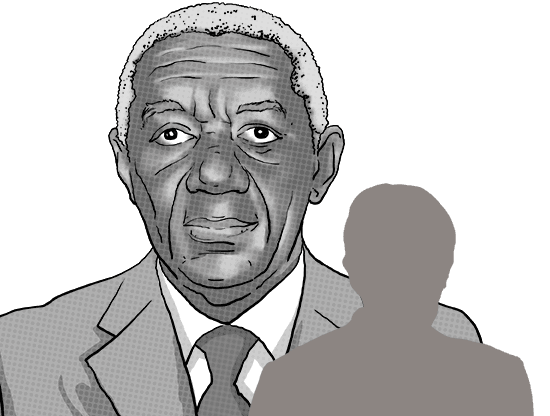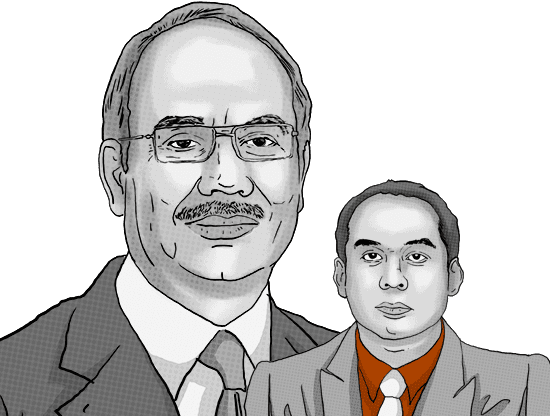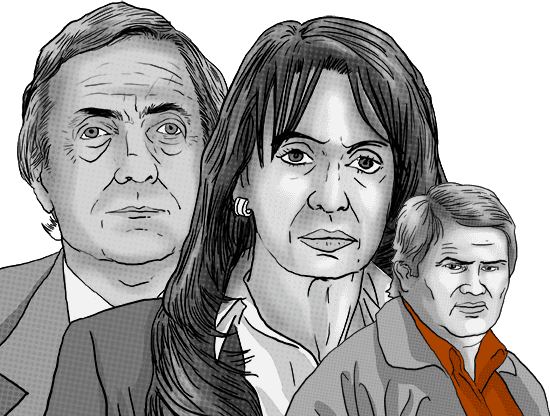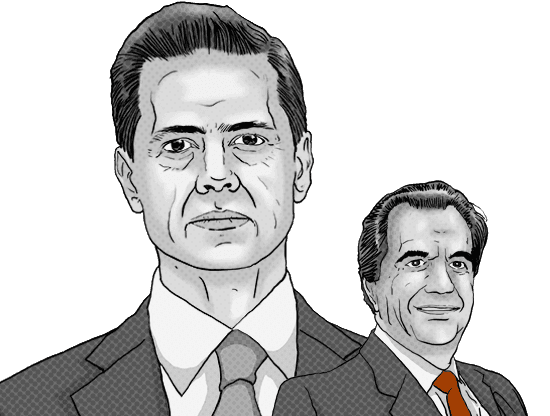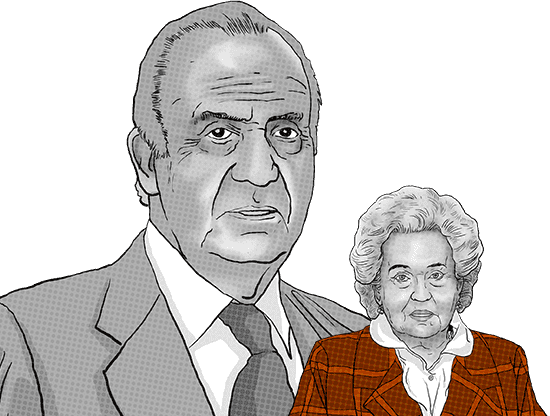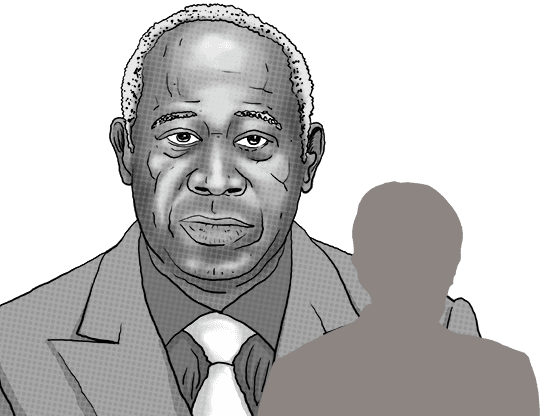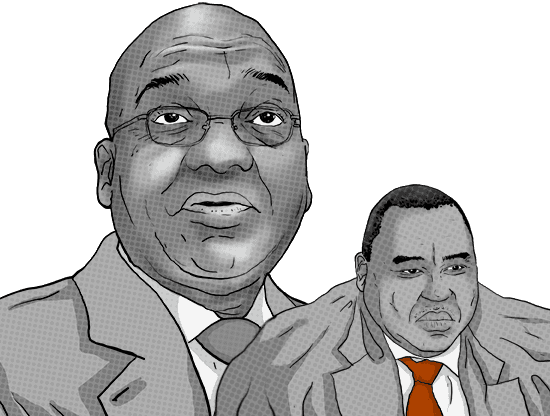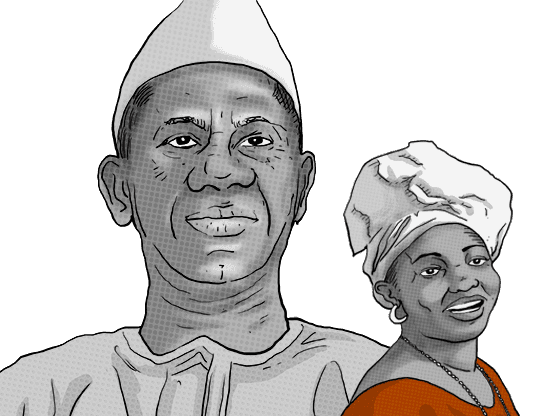 There are legitimate uses for offshore companies.
Read more
The
Panama Papers
released by the International Consortium of Investigative Journalists (ICIJ) on April 3 set out previously unknown details of the financial dealings of more than 140 politicians from more than 50 countries. Among them are former prime ministers of Iraq, Jordan and Qatar, a former emir of Qatar and the current Saudi king.
Here are some of the key findings released to date, in alphabetical order based on country, along with the responses given to the ICIJ. Mossack Fonseca has itself
issued a response
to the data publicised by the ICIJ.
Algeria – Abdeslam Bouchouareb, minister of industry and mines
Since July 2015, Bouchouareb has been the sole owner of the Panamanian company Royal Arrival Corp, which is managed via a Luxembourg company, Compagnie d'Etude et de Conseil (CEC). In emails sent to Mossack Fonseca, CEC said Royal Arrival Corp was active in Turkey, the UK and Algeria.
Egypt – Alaa Mubarak, son of former president Hosni Mubarak
British's PM Cameron and Black money account
Alaa Mubarak owned the British Virgin Islands (BVI) firm Pan World Investments Inc., managed by Credit Suisse. In 2011, the year his father was ousted, BVI authorities told Mossack Fonseca to freeze Pan World's assets. In 2013, Mossack Fonseca was fined $37,500 for failing to properly check into Alaa Mubarak, "a high risk customer." Credit Suisse, however, wrote to Mossack Fonseca that Pan World's activities did not contravene Switzerland's freeze on Mubarak's assets. In 2014, a second BVI agency started investigating Mossack Fonseca and Pan World. Company employees admitted internally that they could be found "in further breaches." They resigned as Pan World's agent in April 2015.
Iraq – Former Vice President and Prime Minister Ayad Allawi
Mossack Fonseca supplied people to stand in for Allawi as directors of his Panama-registered company IMF Holdings. Until its dissolution in 2013, IMF owned a house in Kingston-upon-Thames, close to London. As of April 2013 the property had an estimated value of $1.5 million. Allawi's other offshore company, Moonlight Estates, also held a property in London on his behalf . Documents for this BVI-registered entity identify the source of funds as personal savings.Jordan –Ali Abu al Ragheb, former prime minister
In July 2003, while he was prime minister, Ali Abu al Ragheb and his wife became directors of a British Virgin Islands (BVI) company, Jaar Investment, which held an account with Arab Bank in Geneva. The company was inactivated in August 2008. Earlier in 2008 they became directors of another BVI company, Jay Investment Holdings. In neither case were the companies' activities identified. Until December 2014, Al Ragheb also owned three Seychelles companies. His children were involved as directors in several other BVI companies.
Morocco – Mounir Majidi, personal secretary to King Mohammed VI
Majidi has been the personal secretary to
King Mohammed VI
since 2000. In January 2006 a British Virgin Islands (BVI) company, SMCD Limited, authorized the purchase of a schooner
Aquarius W
and put Majidi in charge of the transaction. After the purchase, the vessel was registered in Morocco and renamed
El Boughaz I
. The schooner is now owned by the king. In March 2006, Mounir Majidi received power of attorney privileges for SMCD. The company was liquidated in 2013. Majidi was also administrator of a Luxembourg company, Immobiliere Orion, which borrowed $42 million in 2003 from a Mossack Fonseca-incorporated company to buy and renovate a Paris apartment.
Qatar –Sheikh Hamad bin Khalifa al Thani, former emir
Sheikh Hamad bin Khalifa was the emir of Qatar from 1995 to 2013, when he handed power to his son
,
Sheikh Tamim bin Hamad al Thani. In March 2014, a Luxembourg lawyer contacted Mossack Fonseca to convey Sheikh Hamad bin Khalifa's interest in buying an off-the-shelf company registered in the British Virgin Islands. The company, Afrodille, would hold a bank account in Luxembourg and shares in two South African companies, according to the lawyer.
Qatar –Sheikh Hamad bin Jassim Al Thani, former prime minister
In 2002 , Sheikh Hamad bin Jassim (often known in Qatar as HBJ) acquired a company in the British Virgin Islands and three additional companies in the Bahamas. Through these companies, he held shares and mooring spaces in the Spanish port of Palma, and managed his yacht, the $300 million Al Mirqab. HBJ took over management of these companies in 2004, dissolving them a few years later. In 2011, HBJ acquired four Panamanian companies to hold bank accounts in Luxembourg, two of which he owned with the then-emir, Sheikh Hamad bin Khalifa
Saudi Arabia – King Salman bin Abdulaziz Al Saud
King Salman held an unspecific role in Luxembourg company Safason Corporation which was the shareholder of Verse Development Corporation, incorporated in the British Virgin Islands (BVI) in 1999, and Inrow Corporation, incorporated in 2002. Inrow took out a mortgage in 2009 worth up to $26 million and Verse took out a second mortgage for more than $8 million, in both cases for homes in London. King Salman was also described as "the principal user" of a motor yacht, Erga, named after the King's palace in Riyadh, and registered in London by another BVI company, Crassus Limited, incorporated in 2004.
Saudi Arabia – Crown Prince Mohammad bin Naif bin Abdulaziz Al Saud
Swiss bank UBS has used offshore companies to open bank accounts for Mohammad bin Naif (MBN). On October 1, 2007, the Paris branch of UBS bought Panamanian companies Alyneth Limited and Havelock Capital Corporation from Mossack Fonseca. Two days later, MBN was granted a power of attorney for both companies and their bank accounts at UBS. In March 2014, MBN closed Havelock's bank account and the company was inactivated in April 2014.
Sudan – Ahmad Ali al Mirghani, former president
Ahmad Ali al-Mirghani was the democratically-elected president of Sudan from May 1986 until he was overthrown by a coup in June 1989. He died in November 2008. Al Mirghani was the owner of a British Virgin Islands (BVI) company, Orange Star Corporation, created in 1995. That year, the company bought a long lease of a London apartment for more than $600,000. At the time of his death, he held assets through the company worth $2.7 million.
Syria – Hafez and Rami Makhlouf, cousins of President Bashar al Assad
Brothers Rami and Hafez Makhlouf are maternal first-cousins of Syrian President Bashar Assad. Rami is a prominent Syrian businessman while Hafez was for a time in charge of Syria's intelligence and security apparatus. Both have been targeted by international sanctions.
In 2002 Rami Makhlouf co-founded mobile phone company Syriatel. He held 10% of the shares personally and another 63% through his British Virgin Island (BVI) company Drex Technologies. From February 2011 employees at Mossack Fonseca discussed via email allegations of bribery and corruption made against members of the Makhlouf family and sanctions imposed by the US. In June 2011, the BVI Financial Services Commission wrote to Mossack Fonseca regarding an investigation under anti-money laundering laws into Drex Technologies, prompting Mossack Fonseca to cut ties with the Makhlouf family's companies.
middle-east-players
INDIAN PLAYERS-MANY FAMOUS NAMES-
The reverberations of the Panama Papers bombshell are being felt in India after
The Indian Express EXPR -0.52%
, an English daily Investigative that is one of 100 reporting partners of the
International
Consortium of Investigative Journalists, revealed that 500 Indians were linked to the offshore haven.
That group, a roster of the rich and famous, include billionaire property baron
Kushal Pal Singh
, recipient of the Padma Bhsushan, among India's highest civilian awards, Vinod Adani, brother of billionaire
Gautam Adani
and billionaire real estate magnate
Sameer Gehlaut
. Singh is known to be close to the opposition Congress Party
The list boasts a touch of Bollywood glamour with veteran actor Amitabh Bachchan and his daughter-in-law Aishwarya Rai Bachchan, a former Miss World featuring on it. Rai Bachchan has said the report is "totally untrue."
India doesn't lack rules regarding foreign exchange transactions. There is the Foreign Exchange Management Act ( a less draconian version of FERA), the Prevention of Money Laundering Act, the Black Money (Undisclosed Foreign Income and Assets) and Imposition of Tax Act, the Prevention of Corruption Act and the Income-Tax Act.
The drama has still to fully unfold.
China's president is exposed having Off shore Panama account
Indians in Panama off shore black money
Mexico exposure-
Mexican Government Contractor Who Built First Lady's Mansion Is Exposed In The Panama Papers
China's communist party is banning to even mention" Pnana scandal" in their websites including their version of Google-weibo china-panama-papers-weibo.
This looks especially bad for Xi, who started a high-profile anti-corruption crackdown in 2012.
Directly connected to Xi is his brother-in-law,
Deng Jiagui
, who is named in the documents. Deng married Xi's elder sister, and it was reported in 2012 the couple already held hundreds of millions of dollars worth of assets including real estate and shares.
In 2009, at the time that Deng was the sole director and shareholder of two British Virgin Islands-based firms under Mossack Fonseca's purview, Xi was rising within the Chinese Communist Party, en route to becoming its head.
China's president and black money account
The documents also name
Jasmine Li
, the grand daughter of Jia Qinglin, a top ranking official in the Communist Party. Li reportedly received her first offshore company as an undergrad at Stanford University, and through a number of complicated ownership agreements, Li was able to hide her holding of several offshore companies.
A third connection has been made to former powerful Communist Party official Bo Xilai — who was later sentenced to life imprisonment for corruption in 2013. The Panama Papers point to Bo's wife's former associate, French architect Patrick Henri Devillers, who helped her set up a secret offshore company used to buy a luxury property in the south of France.
stairway_tax_heaven_game
Mexico -=Panama paper exposure
panamapapers Live link to continue progress.
CHINA'S PRESIDENT HAS OFFSHORE ACCOUNT